Oscar nominated actress Felicity Jones has admitted that she would love to return to her roots and star in the upcoming CBBC remake of The Worst Witch.
And the BBC are totally on board.
During an exclusive chat with Metro.co.uk the reboot came up in conversation and Felicity revealed that 'just this morning we were saying – I was saying, don't know if anyone else was interested – that they should bring back The Worst Witch because it's a great, great story'.
http://metro.co.uk/video/embed/1339089
She then added that the news of its return was 'fantastic' and that she would love to star.
'I'd love to – I'D LOVE TO!' she exclaimed.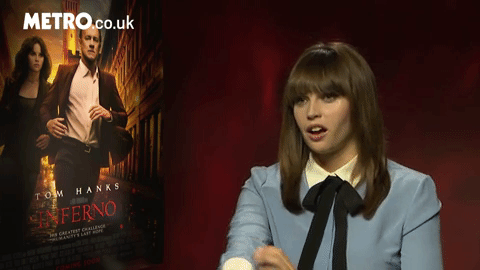 'If I could come back as a teacher, a witch teacher, that would be awesome,' she added, clearly having already thought about what role she could take over – well, wouldn't expect anything less from the original Ethel Hallow.
The BBC told Metro.co.uk: 'If we could wave a magic wand and the opportunity presented itself we'd love to have Felicity Jones on CBBC's The Worst Witch.'