The Great British Bake Off is the hit BBC One entertainment programme that has baked its way in to the hearts of nearly the entire nation thanks to the low stakes drama and constant food porn.
Now the show is finally back on our screens – after a delayed start thanks to the 2016 Summer Olympics – and the first episode saw an average of 13.6 million viewers tuning in, the icing on the Bake Off cake during a year when it won a BAFTA and National Television Award.
But for as much as we love the show, how much do we really know about it – aside from the fact that you are guaranteed at least one innuendo every few minutes?
Here are 21 behind the scenes secrets that we never knew about our favourite baking show…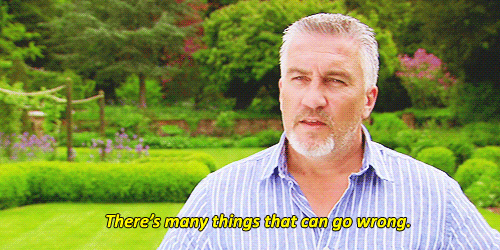 1. It all came about because show creator Anna Beattie 'just thought there was something in the village fete baking competition'.
How right she was.
2. Anna took scones to the first meeting.
Obvs.
3. Mel and Sue suggested Mary Berry – but Paul Hollywood had to audition.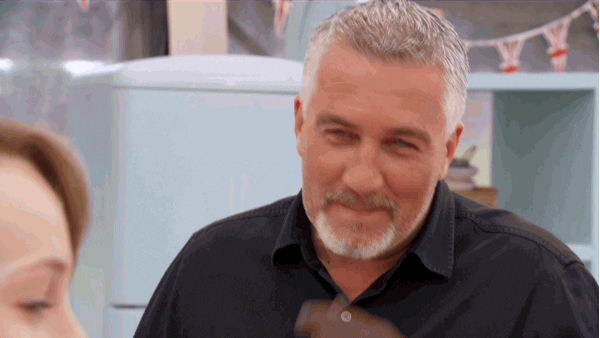 4. If you want to apply you have to fill out a seven page application form and here's also a whole host of rules you have to abide by.
(If you make it through you are not allowed to wear any logo clothing.)
5. And if you DO make it through, there is a very long – and expensive – audition process which begins with a 45-minute telephone call with a researcher, then continues with an audition in London where you have a screen test and an interview with a producer and must bring along two bakes.
6. After that – if you're still up for the challenge by this point – there is a second audition where you have to bake two recipes for Mary Berry and Paul Hollywood in front of the cameras.
7. And then complete an interview with the show psychologist to make sure they can cope with being filmed for up to 16 hours a day.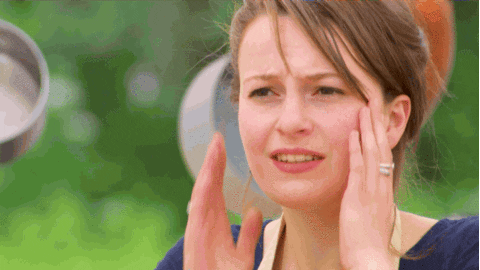 8. Semi-finalist Beca Lyne-Pirkis recommends doing your research and knowing your stuff: 'You need to be able to do a bit of everything, with a bit of creativity and flair – different but not too different.'
Right then.
9. If you become one of the chosen 12, you are sent every recipe over a series of weeks before filming starts which you must bake and send to London for the production team to approve.
10. Danny from the third season once admitted that 'it must have cost a couple of thousand pounds to get to [the show] – the expense of getting to all the auditions, the ingredients.'
Love Productions only begins to pay for ingredients when you reach the final 12.
11. In 2015 1,600 eggs, 130kg of flour, and 150kg of sugar was used between the 12 contestants.
12. In series one, the amateur bakers traveled around the country each week – cakes in the Cotswolds, biscuits in Scotland, bread in Sandwich, puddings in Bakewell and pastry in Cornwall.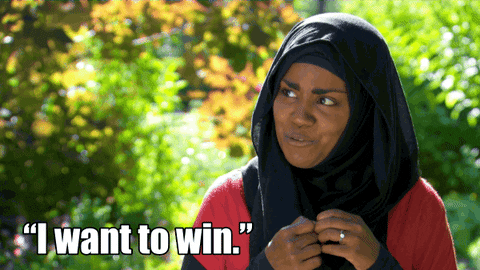 13. Viewing figures more than doubled between the first and second season from 2.2 million to over 5 million.
The first episode of the 2016 series had 13.6 million viewers.
14. The show really is as nice as you think it is.
Faenia Moore, the programme's home economist, told the Telegraph: 'We help the bakers to a certain degree. We do show the disasters, but you don't want to set anyone up for a fall.'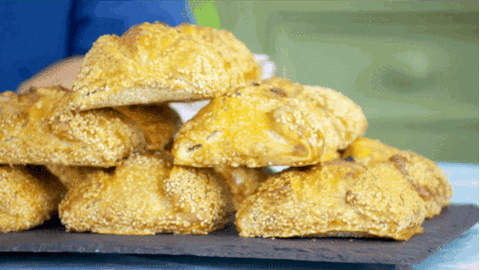 15. There's always a runner at the nearest supermarket ready to buy any ingredient that a baker may decide they need last minute.
'Yeah can you just go and buy me 24 uniform chocolate croissants please?'
16. A Victoria Sponge is baked in every single oven, every single day to make sure there are no technical difficulties that a bad bake can be blamed on.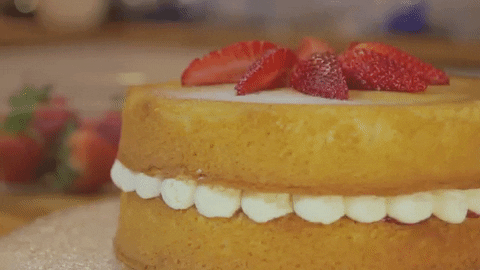 17. And the camera crew happily eat them all afterwards – as well as the leftover bakes from the contestants.
18. Nothing goes in or out of an oven without a producer and camera crew there filming it.
(And secretly hoping you drop it.)
19. Mary and Paul once took FOUR hours to make a decision over Miranda's cupcakes in season one.
20. It was thought contestants filmed on the weekend, but 2015 contestant Flora Sneddon admitted the schedule is all over the place: 'We filmed Monday and Tuesday, Thursday and Friday, Friday and Saturday…it changed every week.'
21. No one ever knows when Mary has turned up because she's so quiet – but Paul arrives in style in a very loud car.
We'd expect nothing less.